MMI-UK are one of the global leaders in the supply of automotive and HVAC heat exchanger assembly equipment and associated tooling.
MMI-UK are housed in a 30,000 square foot facility located in Newton Aycliffe, County Durham with easy access to local international airports and motorway systems.
MMI-UK have a team of more than 40 experienced design, mechanical, electrical, software and service engineers to provide full project support, installation, training and after sales support of your equipment and any installation of MMI-UK machines and tooling. 
We manufacture a full range of machinery and tooling to produce the latest specification fins and tubes and automatic core assembly systems and associated equipment to ensure a high level of production and heat exchanger performance to meet the full expectation of the customer. 
Responding to the high demands of the modern heat exchanger industry, MMI-UK has a policy of continuous commitment to quality and customer satisfaction, symbolized by our ISO-9001 accreditation, all our clients can be assured of the latest technology and the most advanced solution for their specific projects.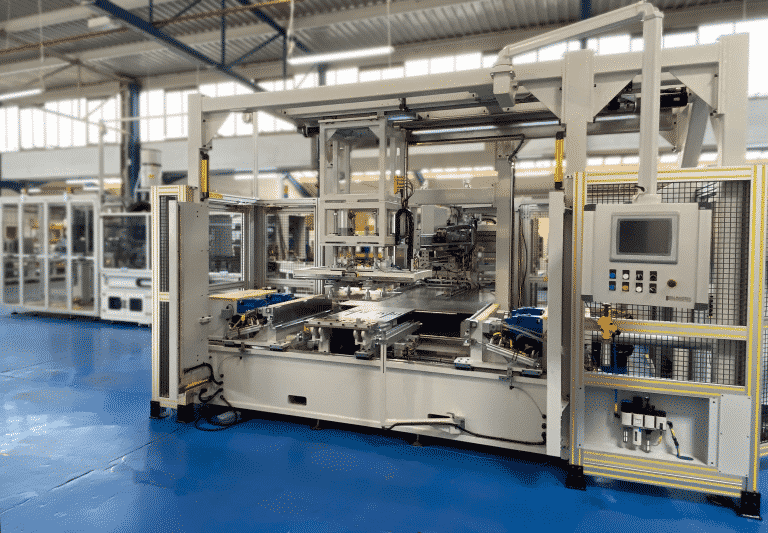 History
Mill Masters International was formed in 2014 with the backing of Mill Masters Inc, USA. MMI was initially housed in a small facility in the North East of England and with a small but experienced engineering team, designed and manufactured fin form rolls and associated tooling.
In 2016 MMI won a contract from a major OEM heat exchanger supplier and moved to its current facility in 2016 further expanding our ability to supply heat exchanger assembly equipment and tooling.
In 2018 MMI extended its manufacturing and assembly facility to meet increased customer demand for heat exchanger assembly systems.
In 2019 MMI introduced a combi CAC & B-Tube folded tube mill and the X1000 & X1200 series high performance core assembly systems to our portfolio.
In 2020 experts from two local firms, alongside funders NatWest teamed up to assist the management with its buyout from US parent Mill Masters Inc.
In November 2020 MMI changed our trading name from Mill Masters International Limited to MMI-UK (Heat Exchanger Assembly Solutions) Ltd.
Mission
Vision
Over 600 Years of combined technical experience you can count on